Venice Moving Company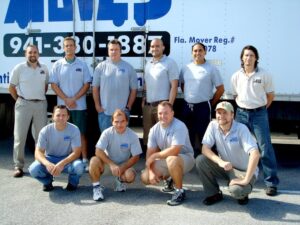 All the Right Moves, Inc. is a premier moving company operating out of Bradenton, Florida. We serve Sarasota and Manatee Counties in Florida and offer long-distance moves all over the U.S. Our team of professionals has been providing packing and transport services for homeowners and businesses for close to 20 years. Whether you need help taking your business files to your next office or need assistance with big furniture items, our fully equipped professionals and trucks are here to help.
We are fully licensed, bonded, and insured. Our moving professionals take great care of your possessions ensuring they are packed properly and arrive safely at their next destination. Our trucks are carefully maintained and equipped to guarantee safe delivery of all objects that we move. Our services include residential moving, commercial moving, local moving, long distance moving, large furniture moving, packing services, and full loading and unloading. We will work with you based on your needs. If you want to do some of the work yourself, we offer supplies at a low price. We also have a company-owned warehouse to store your items if needed. We want your move to be stress free so we keep the line of communication open.
Venice Moving Company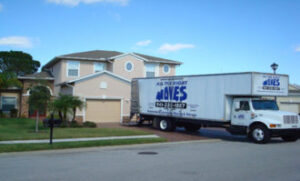 All the Right Moves, Inc. is safety-focused and customer service driven. Our professionals will get your possessions moved safely and affordably and our work is 100% satisfaction guaranteed. Here is what our customers are saying.
"We used ATRM when we moved to a new home in Sarasota in February. I cannot say enough good things about them. Very pleasant, hard working, and efficient individuals who handled everything perfectly. I would not hesitate to use them again and am pleased to give an A+ all around rating. Highly recommended."
"Look no further for any moving needs. I could not have been happier with my experience with Pat and All The Right Moves. I called Pat with 2 days to spare before my move date and closing on my house. I was desperate because the storage POD I had wasn't going to fill everything and I needed to be out of the house. Pat made it happen and assured me I would be taken care of. He handled picking up a U-Haul, coming to the house with 2 guys to help pack it and drove it up to NJ for us. He was beyond amazing throughout the whole process. Thank you Pat for your amazing customer service!!!"
You call, we move!
Call Today!
Venice Moving Company