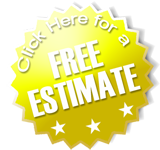 I was born and raised in Reno, Nevada and enjoyed a great family life. In 2003, I earned a Bachelor of Music in Classical Vocal Performance from the University of Nevada, Reno. I immediately began my professional singing career at a hot-spot piano bar in downtown Reno.
In 2005, my husband Patrick and I relocated to the TROPICAL PARADISE of Sarasota, Florida. This is now our forever home! I continue to sing on occasion, often with my husband who also sings and plays guitar. We love our life: Kayaking, biking, the arts, the beaches, live music venues, shopping, and especially the weather!
Both Patrick and I also enjoy an entrepreneurial spirit. Pat owns and operates ALL THE RIGHT MOVES INC. moving and storage service here in Sarasota. He built a very reputable company – based on excellent reviews, client referrals, trustworthy and caring crew, and the highest in integrity for all services. I help to maintain the business side: Marketing, payroll, licensing, insurance, etc.
My interest in real estate began with the purchase of my first home – and then together, Pat and I bought several homes, duplexes, and a condo for investment. Our own experiences with buying, managing, and selling these properties over the years has given me tremendous passion for real estate, and hence a new career in helping others to realize their dreams.
When we moved here to Sarasota, we built our "forever" home. I had never heard of a "lanai" and couldn't understand how anyone could just "sit on their porch and do nothing". WELL, you don't have to be in Florida long to embrace the lifestyle. There is so much to offer here and nearby: The arts, the shows, the beaches, the restaurants, the live music, the rivers, the amusement parks, biking, shopping, kayaking, cruises… on and on. AND you can enjoy the tropical paradise right at home!
I truly feel blessed to be able to help your Florida dreams become YOUR reality.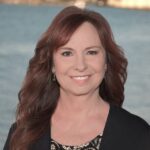 My Motto:  Location + Lifestyle = PARADISE
Get a Positive, Helpful Partner for Buying or Selling a Home:
 
Trusted resource for answers about the process
Innovative marketing strategies
Expertise about neighborhood features
Ability to target home searches
Strong negotiation skills
Support through the closing and beyond

Janine Kloiber
Coldwell Banker – Longboat Key
(941) 541-8599